We're happy to announce the release of our openLCA 2 Manual! This comprehensive guide is designed to help users, whether experienced or beginners, make the most of openLCA 2.
Where to get it:
We're proud to offer a web-based handbook instead of a traditional PDF document. This online resource is interactive, allowing you to engage dynamically with the content.
Just click on this link to access it, or go to "Free resources" in "Learning & Support" section of our website (click on the picture below).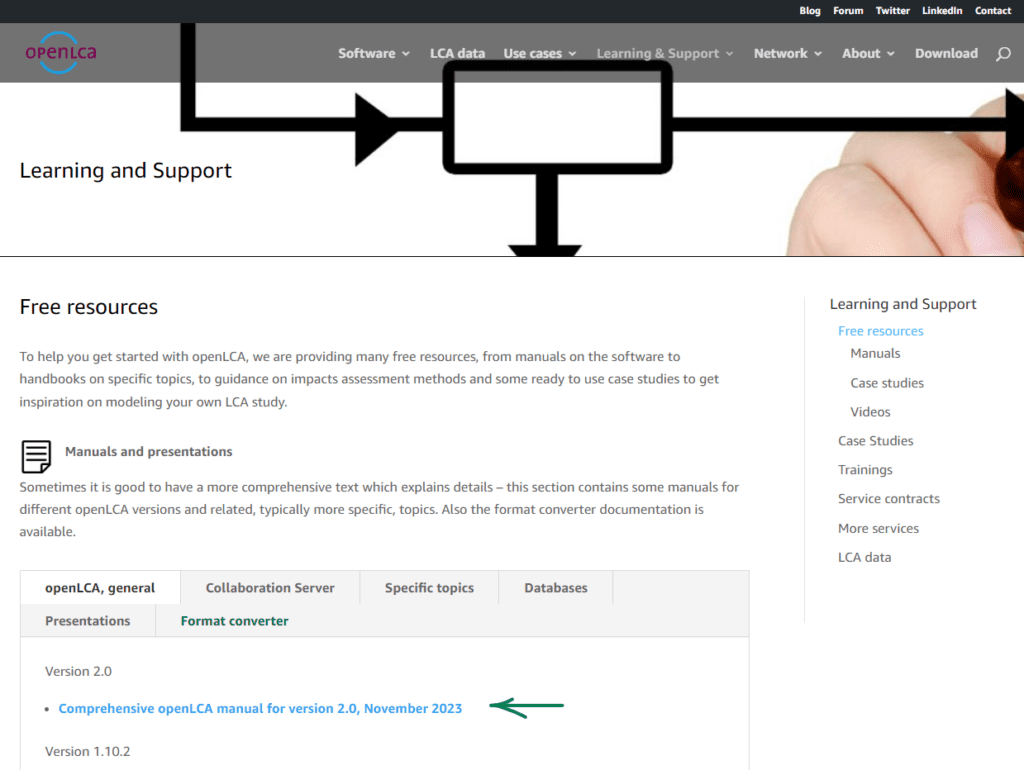 What's Inside:
New Features: openLCA 2 comes with a fresh visual and technical updates. The manual will introduce you to these latest features and how to use them effectively.
Key-feature Overview: We introduced openLCA 2 core features by demonstrating a typical LCA modeling approach with a case study.
Step-by-Step Guides: We've provided detailed, user-friendly instructions to help you navigate openLCA's features easily. This manual is a comprehensive guide, suitable for users at any level, whether you're initiating projects or handling complex assessments. It's divided into two sections: Basic and Advanced topics.
Share Your Feedback:
We value your feedback, therefore we welcome comments and suggestions to help us improve your experience. You can write to us at manual-feedback@greendelta.com or using the contacts you'll find at this link.
Happy reading and exploring the world of openLCA 2!